Hi,
In order to avoid overwriting JRR files (for people having JRR skins collection installed), users should rename the folder named "JRR Skins collection" within this zip file to "Opaque skin edit" (or any else name). This wil not cause any issue with the skin located inside.
PS : The map was already 1024x768 in JRR skins collection
PS 2 : Moving the pvp rank icon to the left "eats" it a bit. (monster rank icons are slightly larger than hero's)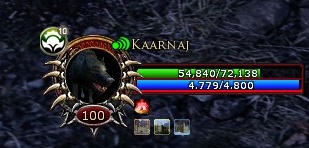 PS 3 : Long live to Lotro skinning !