Hello everyone and sorry for the late replies, indeed I still have issues with email notification for new messages.
Version 7.23.1.8 released

Contains a partial fix for the new issue appeared the quest panel.
Should be fully free of issue with the release of the update 23.2
Good end of year celebrations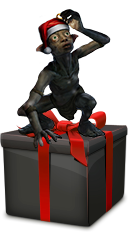 @coltpython3
Hello and thank you for your feedback
Here you can see some of my setups, a few years ago :
http://tiers-age.leforum.eu/t231-Age...tilisateur.htm
@Nybling
Quote:
Hello, I just wanted to say that this is a great interface! There's a couple of questions/things I did want to bring up though.

1) Is there a way to adjust the size of the map and map window? I can figure out how to do the map window, but not the map itself. I ask because 1024x768 is kind of small on a 3440x1440 ultrawide. I'd like to maybe adjust it the map to be 1920x1080, so any tips would be welcome.

2) The new Legendary Servers have added some new portrait frames.

This is the new Adventure-seeker Frame: https://gyazo.com/c7d2c4b8bbf685fa4c5ce1637deea99f

Here is the new Shadow-breaker Frame: https://gyazo.com/6a4d2990beac6473764be4342115e344

I know of at least 1 other frame, but don't have it just yet.

3) There seems to be some weirdness with the character panel's arrows, which can be seen here: https://gyazo.com/d02a153309d099abc80132c255678b23

I've talked with another person who uses the skin but at another resolution and they have the same thing happening to them.
Hello and thank you for your nice feedback
1) I don't understand which difference you make between the map and the map window.
The ingame maps native/real size is 1024x768. Windowed map function just display them as they truly are.
The default fullscreen map is just a zoom adapted to your screen resolution.
As far as I tested, it worked for resolution keeping the same ratio of 1.33333, BUT resizing the windowed map broke the rightness of the coordinates reported when passing your mouse cursor over the map.
So I don't recommend using a custom size for this reason, but you can try 1440x1080 for example. Just keep in mind that the mouse coordinates over the map can be wrong.
2) I did not had a look on these servers, as I don't play Lotro anymore. Thank you for the informative screenshots
3) This is typically an issue introduced with a Lotro update, and I can easily fix it
(they have apparently increased the size of the arrow).
I also just noticed there is a "gem" slot under the shoes slot.